Monday, June 28th, 2010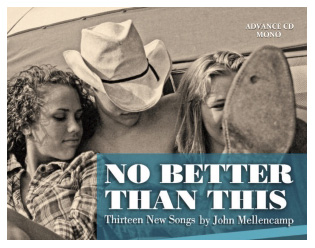 John Mellencamp has released his new album No Better Than This to global radio via AirPlay Direct. The Rounder Records album was recorded at a variety of historically significant locations around the South and was produced by T Bone Burnett, who earlier collaborated with Mellencamp on the much-lauded Life Death Love and Freedom.
No Better Than This was recorded on vintage equipment – a 55 year-old Ampex tape Mellencamp_Canvasrecorder with just one microphone at various locations including the First African Baptist Church in Savannah; Sun Studios in Memphis, and in room 414 of the Gunter Hotel in San Antonio.