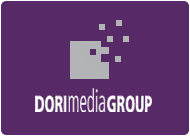 Dori Media Group announced that it has sold its interactive cross platform reality format "uMan"to Mega; the number one Free-to-Air TV channel in Greece.  Dori Media Group is an international media company that focuses on production, distribution, broadcasting and merchandising of Telenovela and Cellcom Israel, the leading cellular operator in Israel. Mega television channel was the first private television station in Greece and was  launched in 1989.  The network airs comedies, dramas, news, current affairs and entertainment shows. The station has also successfully aired reality TV shows. Mega will extend the format's length so that it follows the show's participants for 45 days, 7 days a week and over 24 hours a day. Viewers will also be able to catch up events of the day through a daily TV show dedicated to "uMan" on the Mega channel. "uMan" which has won multiple Accolade Awards has now been sold to 15 countries in only 12 months.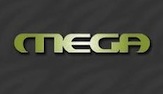 President & CEO of Dori Media Group Nadav Palti commented: "While uMan remains predominantly a new media production that is aired on-line in most countries, we are delighted to announce that the format will for the first time be broadcasted on air. Production has already begun and Mega will even broadcast a daily show to follow contestants…uMan continues to be very well received from international buyers. The show is a truly unique format that gives viewers complete control over the lives of its contestants through their mobile phones and the internet. As a unique and innovative format that has been developed by Dori New Media and Cellcom Israel, uMan appeals to a wide range of audiences in different countries and cultures worldwide."
Vice President of Marketing of Cellcom Israel Adi Cohen added: "We are very pleased with the on-going global interest in uMan. More and more content is being made available on cellular devices and on-line, reflecting a general trend among younger viewers in particular for flexible means of viewing content. We are delighted to be partnered with Dori Media to bring innovative content such as uMan to forward looking channels such as Mega."
About "uMan":
"uMan", locally named in Israel as "Megudalim" was launched in July 2009.  It is broadcasted 24 hours a day, 7 days a week. "uMan" is a unique and innovative 24/7 cross-platform control game based on an idea developed by Dori New Media and produced by Dori Media Darset with Cellcom, for cell phones, internet and TV. Eight contestants enter a lab for 21 days where their every move is controlled by viewers.  They have to score life-points to win. Viewers' control is constant and relates to how they live, what they eat, what they wear and who they sleep with.
"uMan" has become an instant success in Israel where more than 7 million viewer votes have been cast online in 21 days. During this period 700,000 unique users out of a total population of 7 million, have visited the site.  Many visitors hit the link more than once a day and spent 12 minutes on average at the site. The game was aired live 24 hours a day, 7 days a week.
source: Greek Reporter
Filed under:
Strange news
,
Television