Saturday, January 1st, 2011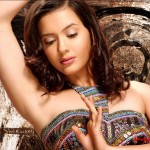 Who are the top 10 Bollywood female stars for 2010?
They can make the screen sizzle with their appeal, attitude and drop-dead gorgeous looks. Their charm and innocence, coupled with beauty and brains leaves men asking for more. The hot women of Bollywood are definitely one of nature's finest creations. With the right attitude, intelligence and acting prowess, the gorgeous actresses of Bollywood can't get hotter than this! Here's our pick of the 10 sexiest women in Bollywood.
Bonus – music video clip from our favorite .. hint: "M.S."