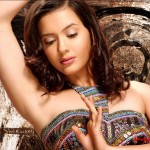 Who are the top 10 Bollywood female stars for 2010?
They can make the screen sizzle with their appeal, attitude and drop-dead gorgeous looks. Their charm and innocence, coupled with beauty and brains leaves men asking for more. The hot women of Bollywood are definitely one of nature's finest creations. With the right attitude, intelligence and acting prowess, the gorgeous actresses of Bollywood can't get hotter than this! Here's our pick of the 10 sexiest women in Bollywood.
Bonus – music video clip from our favorite .. hint: "M.S."
1. Katrina Kaif: Katrina Kaif' is perfect and gorgeous face have no comparison.
2. Kareena Kapoor: Kareena Kapoor butt obviously brilliant figure is subdued by her brilliant peformance.
3. Deepika Padukone: Charming eyes, slim figure and a voice that is a turn on of sorts to some peope, Deepika Padukone rocks.
4. Priyanka Chopra: Sexy Priyanka Chopra's luscious lips, naughty smile and perfect figure is a hot girl made for some wicked dostana.
5. Mallika Sherawat: Mallika Sherawa is ever lasting, so what if she was not in the country for a long time.
6. Vidya Balan: Vidya Balan, one of the most beautiful actresses in India, is also one of the most fantasized actresses: naturally well endowed figure, excellent facial features and a dreamy voice.
7. Bipasha Basu: Bipasha Basu, as hot as dark chocolate is the ultimate seductress, her eyes can cut through stone.
8. Aishwarya Rai: Aishwarya Rai is one of the most fantasized actress in India. Dream beauty, she is a benchmark in beauty.
9. Ayesha Takia: Voluptuous Ayesha Takia is easily one of the most fantasized celebrities in India. Curves rule and so does Ayesha Takia.
10. Amisha Patel: Voluptuous Amisha Patel caused global warming exposing her amazing cleavage and fantastic mid riff at various events.

Enjoy a video clip of our favorite, mallika Sherawat –  in HD Bheege Hoth Tere.
Filed under:
Bloggin'
,
Movies
,
Music
,
Television