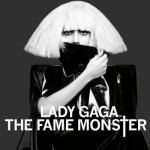 In 2010, Lady Gaga's The Fame Monster sold more copies – 5.8 million – than any other album in the world, according to German website MediaTraffic.de's United World Chart. The chart takes into account the weekly charts from January 16, 2010 through January 8, 2011, so there is still a week left for additional sales to alter final figures.
U.S. acts dominated the best-selling list in 2010. Hot on Gaga's trail was Eminem, who moved 5.7 million copies of his comeback album Recovery. Next in line was Justin Bieber with 5.6 million copies of My World, Lady Antebellum with 3.6 million copies of Need You Now, and Taylor Swift with 3.5 million copies of Speak Now.
Susan Boyle, The Black Eyed Peas, Michael Bublé, Sade and Alicia Keys round out the Top 10.
Following her 2008 debut, The Fame Monster was Lady Gaga's second album. It went on sale November 18, 2009. Her next studio album, Born This Way, is due in stores in February.
Filed under:
Music