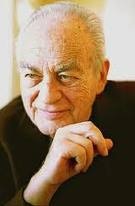 Oscar-winning Italian film producer Dino De Laurentiis, who brought to the big screen nearly 500 films including "Serpico," "Three Days of the Condor" and "King Kong," has died in Los Angeles aged 91, Italian media has reported.
De Laurentiis produced several Italian classics in collaboration, including Federico Fellini's "La Strada," for which he won an Oscar in 1957.
He moved to the United States in the 1970s after the failure of his film studios in Rome, and turned to a string of big international productions, including a few flops.
He was behind the legendary King Kong remake of 1976, the killer whale film "Orca", several adaptations of Stephen King's novels, and most recently "Hannibal," the sequel to "The Silence of the Lambs."
Tags:
actors
,
cinema
,
dead body
,
dead people
,
Dino De Laurentiis
,
director
,
film producer
,
funeral
,
hollywood
,
Movies
,
oscar
,
oscars
Filed under:
Movies
,
Strange news