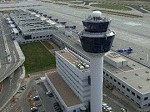 Athens International Airport Eleftherios Venizelos is about to release a new IPhone application, that is still under development.  There was a leakage of some screenshots earlier this day, published on the Greek Radio's site of HotStation. Due to this article, the Airport that started its operation just in 2001 is still in the spirit of today and tomorrow's trends, fashion and technology and it will release the Athens Airport iPhone application before Xmas season.
This application will be of course travel and airport related and will feature some very useful tools like:
Arrivals and departures in real time, information reagarding access to the airport and its facilities, parking, scheduled flights, bus routes and everything that a traveler, visitor, meeter or greeter will want to have at the ends of his/her fingertips.
Here are two screens shots of the application that may be reasonably expected to be released before the busy Christmas to enable them to take advantage of passengers traveling through the airport in Athens.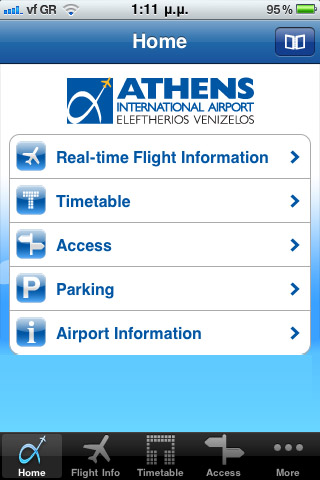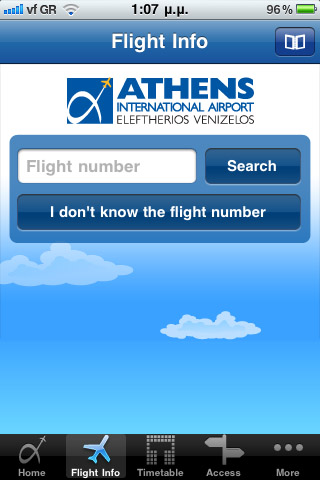 Filed under:
Bloggin'
,
Strange news