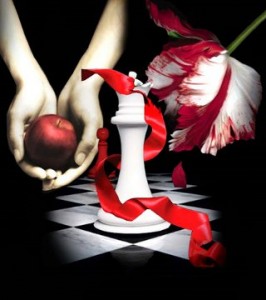 Not everything promoting the saga is Twilight-approved. E! News confirms that Summit Entertainment has filed a lawsuit against Twilight.com's head honcho, Tom Markson, for illegally using the movie's trademark to lure visitors into believing it is an official site and making profit.
"Summit learned that defendant is using the Twilight intellectual property on his website in a variety of ways, including posting links to download Twilight recordings, posting links for unauthorized Twilight contests and fake casting calls for the Twilight motion pictures," Summit's complaint read.
It claims that Twilight.com is "leading consumers to believe that they had reached the official Twilight Motion Picture Web site."
This isn't the first time the production company has dealt with Markson.
In 2009, Summit sent two cease-and-desist letters, and, because Markson "has not ceased his unlawful activities," are now pursuing him for false designation of origin, trademark infringement, trademark dilution, unfair competition and copyright infringement.
Source: E! online news
Tags:
actors
,
cinema
,
dawn
,
hollywood
,
lawsuits
,
movie
,
Movies
,
saga
,
twilight
,
vampires
,
werewolves
Filed under:
Bloggin'
,
Movies
,
Strange news